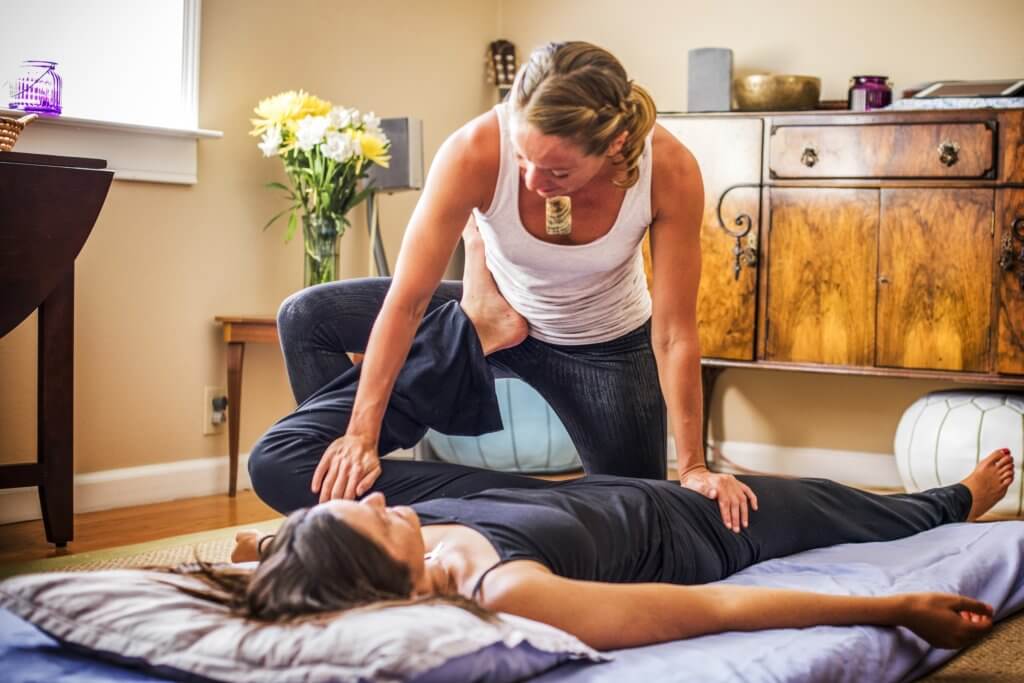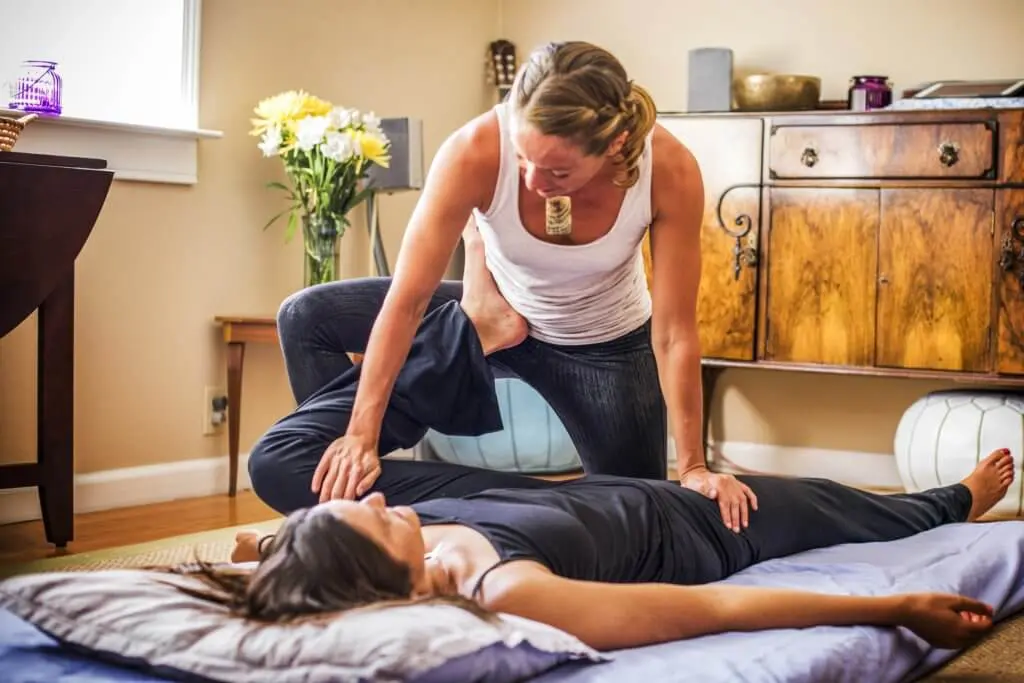 Length: 60, 90, 120 minutes
Recommended for: Anyone who wants to increase their energy and flexibility.
All ages encouraged.
Traditional Thai massage is nicknamed "yoga for lazy people", a comical description for this restful, full-body stretching experience. After a Thai massage, my clients most often comment that they feel "energized," "open," and carry "a vibrant and satisfying feeling" that often follows a full-body work out.
Unlike more passive types of bodywork, Thai massage involves gently moving the body through a series of stretches that are similar to yoga poses. My thai massage sessions have a slower rhythm than traditional thai massage. Stretches are held longer to make space for deep breathing and lengthening. Elongated muscles are kneaded or palm-pressed to bring greater circulation and chase away pain. Thai massage is given on a memory foam pad on the floor to allow for full movement possibilities. The recipient wears loose fitting clothes (like gym clothes). Lotion is only used on the feet, hands and neck near the end of the session (otherwise my clients would slip from my fingers!)